Experience A.W.E with Dale Worley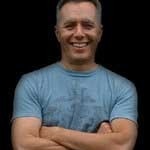 …6:30pm this Saturday, July 11th – BRING a friend or 10!!  The More the Merrier!!  Casual dress is suggested.

A.W.E. stands for Authentic Worship Experience and is a kinesthetic inter-spiritual service with an emphasis on New Thought.    Dale can "rock the house" as well as create a meditative and sacred mood with the music he presents.    His music, energy, and innovative spirit "will enlighten, entertain and enliven"!!
A unique experience – leaving you to smile, smile, smile!!!   This is an alternative for those seeking an experience of spirituality and community – who aren't drawn to traditional church service.
His A.W.E. service (Authentic Worship Experience) will be at

6:30PM Saturday, the 11th

.  The title of that will be "Keys to the Kingdom".     A.W.E. workship is on a love offering basis.
Dale will be giving the talk,

11:00AM Sunday, the 12th

, entitled "The Four States of Spiritual Awareness" and Dale will also be presenting our Special Music that day.
He will  be available for one on one "soul purpose prayer treatments" on

Monday, July 13th

, on a love offering basis.