Dale Worley – Special Music Guest
November 29th – this Sunday!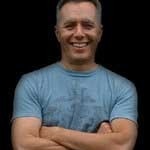 We are fortunate to have Dale Worley return for another lively and 'magical music' Sunday! Dale will lead the congregation during the 11am service and will also perform two special pieces of music.  He will also give our Spiritual Talk during the service. Dale can "rock the house" as well as create a meditative and sacred mood with the music he presents. His music, energy, and innovative spirit "will enlighten, entertain and enliven"!!  A unique experience – leaving you to smile, smile, smile!!! http://www.asacredplace.net/
ALSO: at 7pm on Sunday evening – make SURE you come to the A.W.E. Service. We will be in Gratitude mode for sure!!  With music and joy abounding!  If you came to the last one, this will be different and not a repeat – so join us again for a fabulous, sharing, and amazing time together!