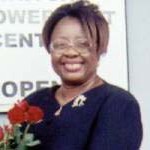 Sunday, August 9th
We are excited to welcome Dr. Higgs who will inspire us with her talk entitled
"You Have IT Now"

Rev. Barbara has been a minister since 1992 and did a weekly radio show entitled "Your Dynamic Power" and is a sought after speaker not only at churches but for "Spirituality in the Workplace" for businesses, not-for-profit-organizations and community development organizations.
Dr. Higgs founded the Spiritual Empowerment Ministry as a teaching ministry that offered classes and programs and services to assist in empowering individuals and families in moving beyond challenges faced in life in areas such as finances, relationships, health, careers and addictions.
It is all about unfolding and getting in touch with the God power within.   The focus is upon centering prayer, treatment, and meditation, along with other principles that facilitate spiritual growth.
Dr. Higgs chose a new thought, metaphysical ministry over the more traditional religious teaching because it is based upon the belief that we are all one with the only Presence and Power in the Universe, God. This teaching helped the Bible come more alive for her. Two of her favorite scriptures as taken from the King James Version of the Bible:
"YOU SHALL KNOW THE TRUTH AND THE TRUTH SHALL MAKE YOU FREE"  (JOHN 8:32)     "IF THOU CANST BELIEVE, ALL THINGS ARE POSSIBLE TO HIM THAT BELIEVETH"(MARK 9:23)
=====================================================

MORE ABOUT REV. DR. BARBARA J.HIGGS– Rev. Dr. Barbara Higgs was born in Aiken, South Carolina, but grew up in Allendale, South Carolina, as one of six daughters. She was very active in the Baptist Church where she was the Sunday school secretary for several years.
She is a Suma Cum Laude graduate of Paine College in Augusta, Georgia with a degree in science and a minor in chemistry. At Paine College she was a member of the Alpha Kappa Mu Honor Society. She did additional study at North Carolina College, Barry University, Atlanta University, and the University of Miami. She taught math in the Miami Dade County public school system for five years. She had a dynamic career in the beauty industry prior to beginning her ministerial studies. She completed her doctorate in Metaphysics at the University of Metaphysics in Sedona, Arizona.
While in the midst of her career in the beauty industry, Rev. Dr. Higgs became dedicated to her spiritual development. She began studies through the United Church of Religious Science in Hollywood, Florida where she became a licensed spiritual practitioner. She also attended many spiritual retreats and conferences that expanded her philosophy of life. She has an extensive background in various spiritual disciplines and self -help approaches, which include religion and eastern and western philosophy. Rev. Dr. Higgs made a decision to follow her call to the ministry. She completed the final two years of her training at the Science of Mind Center in Ft. Lauderdale, Florida. She also served as a licensed professional practitioner under Dr. William Taliaferro. She graduated in May of 1992. Rev. Higgs is currently on-line leave.
Dr. Higgs has served on the board of several religious and community based organizations. She served on the board of the Greater Miami Urban League and was appointed by Florida Governor, Bob Graham, to the Dade County Revitalization Board. Her position on this board gave her an opportunity to develop an extensive background in the operation of community development corporations. She was instrumental in helping to establish effective liaisons between the public and private sectors that facilitate job creation. Dr. Higgs did a weekly radio show entitled "Your Dynamic Power" on WNN Radio in Boca Raton, Florida. It promoted personal transformation and was a positive influence in the community. She conducted motivational and inspirational workshops and seminars for churches and other community organizations. She served as guest lecturer for churches in the United States and the Caribbean. She is a writer and publisher of articles and tapes about metaphysics, new thought, and spirituality in business. One of her articles was published in "Science of Mind" magazine and her thoughts for the day appeared in "Creative Thought" magazine.