Non Violent Communication Class with Dale Worley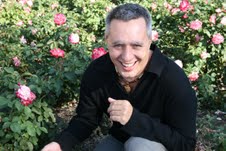 Tuesdays, 6:30pm – 8:30pm.
Starts November 2 – through December 7th ( no class the week of Thanksgiving )

Just in time for the holidays.  Learn to communicate effectively in any situation, especially with those who "push your buttons". With a four step model you can learn to listen with empathy and express yourself honestly.
Class materials $30.00.  Sign up at church (on table in back of sanctuary) or call the church office.
Check out the YouTube video from NVC founder Marshall Rosenberg for more information about this liberating way of being in the world at http://www.youtube.com/watch?v=L8fbxPAXBPE.
This class can be taken for credit as an elective in the Unity Spiritual Enrichment and Education Program. (SEE).