The Little Red Wagon Courier Service
Each Saturday morning at 10:00am we meet at Tapestry Church (corner of Abercorn and E.Park Ave.) and hand out items of necessity and comfort to the homeless.  You are encouraged to stop by any Saturday at 9:30am…for, generally, less than an hour.
Our wagon is filled with soap, deodorant, batteries, Q-tips, razors for shaving, hand sanitizers, T-shirts, socks, underwear, gloves, hats and nutritious snacks.  ALSO…read here about the new "Blessing Bags for the Homeless", sponsored by this ministry.
For more information on how to provide this service in your own home town, or to donate, please contact unityofsavannah@comcast.net, or 912 355 4704.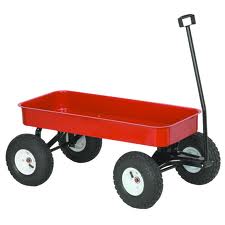 If you would like to make a direct monetary donation directly to the Little Red Wagon Fund please use our Pay Pal account – note the button at the right of this page.  Please note on your donation that is for the "LRW" or "Homeless Ministry"…. Thank You!!