Prosperity Workshop with Edwene Gaines
Workshop with Edwene Gaines
"

The Four Spiritual Laws of Prosperity

!" 
Sunday, February 26th at 12:30pm
As an ordained Unity Minister  committed to "power, passion, prosperity, and performance", Edwene travels the year teaching and receiving honors such as the Torchbearer for New Thought Award, and Light of God Expressing Award.  A published author and Certified Firewalking Instructor,  Edwene shares with humor and joy the four spiritual principles of prosperity: Finding Your Divine Purpose, Forgiveness and Worthiness, Tithing and Giving, and Setting Clear Cut Goals.
Her book, "The Four Spiritual Laws of Prosperity", is now available in the bookstore.
Love offerings will be accepted.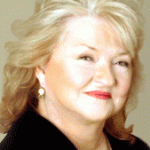 FROM HER WEBSITE:
Imagine if you could achieve a life of true prosperity, enjoying: a vitally alive, healthy body through which you experience relationships that are always satisfying and intimate, honest, and nurturing; work you love so much that it's not work-it's play; all the money you can spend.
Living at this exceptional level is not only possible–it's right there for you, Edwene Gaines explains, if only you abide by the four spiritual laws of prosperity. Gaines, has been delivering her inspirational, life-changing message to audiences of all faiths at workshops across the USA. Now she brings her powerful words to readers of this, her first book. Explaining the four spiritual laws, she shows why it is essential to tithe to the person or place where you have received your spiritual nourishment; to set clear-cut, tangible goals; to forgive everyone all the time, especially yourself; to seek, discover, and follow your divine purpose–which will help you to assign significance to your life and bring a passion to all that you do
Edwene Gaines is a woman of power, passion, compassion and purpose. She travels extensively, teaching and inspiring people to know as she does, that God is our source, and that we live in a rich, abundant and generous Universe. She shares with great humor and joy the four spiritual principles of prosperity.