Psych-K Workshop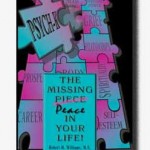 APRIL 4 and 5
Change for the better – Psych-K Workshop Learn how to apply "The Secret" to your life. (www.thesecret.tv)     Do you have one foot on the accelerator and one on the brake?     Put an end to self-sabotage and depression.    Start achieving your life's goals. Release negative, limiting beliefs and replace them with positive, supportive beliefs at the subconscious level to effect positive results in your life.
Learn a technique through hands-on practice that you can apply to many areas of your life, for the rest of your life, such as relationships, productivity, prosperity, health, grief and more.
CEU's for Social Workers and LPC's
COUNSELORS, change your own and your clients' limiting beliefs in a matter of minutes.
CHIROPRACTORS, adjust physical and emotional misalignment.
NURSES, help your patients focus on healing and finding peace of mind.
MASSAGE THERAPISTS, relieve physical as well as psychological stress.
SALES PEOPLE, overcome "Call Reluctance" quickly and easily.
CAREER CHANGERS, boost self-confidence to choose a new career path.
SPEAKERS, eliminate "stage fright" and "butterflies."
STUDENTS learn more easily and remember facts better.
ATHLETES, create the beliefs needed to perform at their optimum.
DIETERS stop the "yo-yo" pattern and change your mind and weight
More info at www.psych-k.com.
Saturday, April 4, 2009, 9:00 a.m. – 4:00 p.m.
Sunday, April 5, 2009, 9:00 a.m. – 10:30 a.m. and 1:15 p.m. – 5:00 p.m.
Unity of Savannah, 2320 Sunset Blvd., Savannah, GA, 912-355-4704
Cost: $350 or $250 each with "bring a buddy" discount
More info and on-line registration: http://home.hiwaay.net/~north/
Instructor: Jeanne Northington, LPC at 205-248-9779
Local contact: Marguerite Berrigan at 912-247-6484