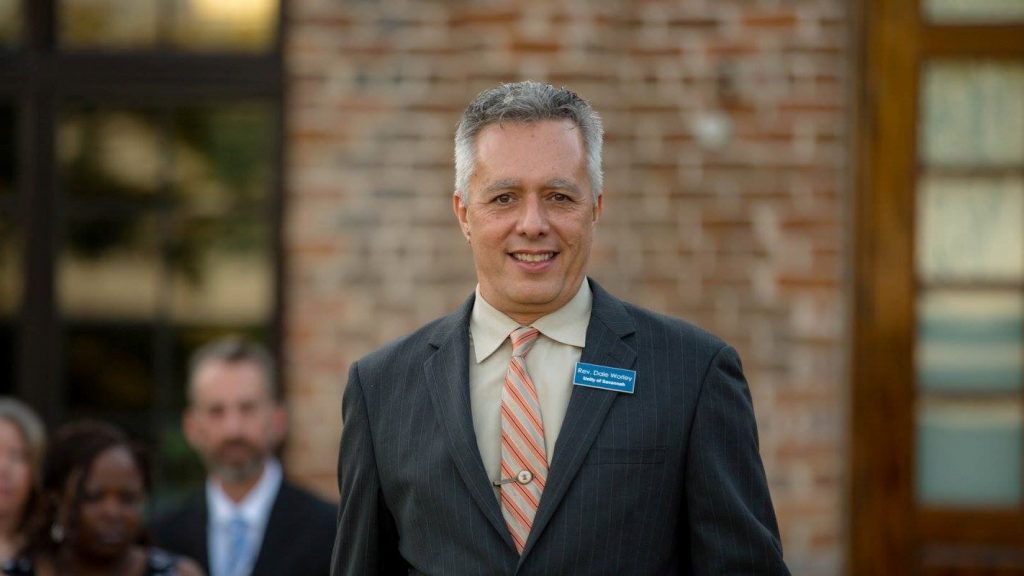 Rev. Dale Worley has served at Unity of Savannah since January of 2010, first as Associate Minister and Minister of Creative Arts, and then as Senior Minister beginning in January of 2014. Rev. Dale began the study and practice of Unity Truth Principles in 1996. He first became introduced to Unity while working as Music Minister at Unity Church on the Mountain in Huntsville, Alabama.
Before moving to Savannah, Rev. Dale served for over four years as Music Coordinator at Unity World Headquarters located at Unity Village near Kansas City, Missouri. As a member of the Unity Village Spirit Path retreat team, he shared the platform with such spiritual luminaries as Neale Donald Walsch, Michael Beckwith, James Redfield and Matthew Fox.
While at Unity Village, Rev. Dale worked as a Prayer Associate with Silent Unity, our 24/7 Prayer Ministry. In 2005 he founded Sacred Place Ministries and has traveled extensively across the country sharing the Unity message of Love and Oneness through inspirational speaking, music, retreats, classes, workshops and spiritual events.
Rev. Dale created and hosted "Music Speaks Louder Than Words" on Unity Online Radio for over five years. He currently serves the larger Unity community as Vice President of UMMAS, Unity Ministers of the Mid-Atlantic States, and helps to lead their annual September retreat at the Kanuga Conference Center in North Carolina.
In September 2011, Rev. Dale achieved Licensed Unity Teacher status, and on March 13, 2013, he was licensed as a Unity Minister through Unity Worldwide Ministries' Field Licensing Program. Rev. Dale was graduated from the Field Licensing Program at Unity Village on March 19, 2015, and was ordained at Unity of Savannah on March 22, 2015 by Rev. Shawn Moninger from Unity Center of Norwalk, Connecticut.
Email Rev. Dale at revdale@unitysavannah.org. He has a blog at www.daleworley.com and a public figure page on Facebook.